Planning a wedding reception for your special day can take a lot of work and dedication. It's the time for everyone to celebrate the next chapter of the newlyweds, as well as have a great time with family and friends! Many parts go on at a reception. The introduction of the bride and groom, the opening remarks, speeches, cuisine, and dances make a wedding reception memorable. To make your vision come true, you should be asking yourself these important questions. 
1. What type of wedding venue do I need?
A wedding reception vision can only be as high as the space it's held in. Selecting the right type of venue can determine the size and attendance of the wedding in general. Look for notable banquet halls that have great reviews and have experienced coordinators. 
Here at Olympia Banquet Hall, we strive to bring the perfect wedding reception for all our clients. From the moment you step to our doors and tour our space, we're here to help you bring your vision to life. 
2. Who do I want as an MC (Master of Ceremonies)?
Picking the MC of your wedding plays a significant role in your wedding reception. The MC makes sure everything is following the script and on time. They also have the difficult task of quieting everyone down, which can take a few minutes if you don't have a commanding voice. An annoying MC will destroy the mood, but a funny and creative MC will bring the celebration to life. Choose an MC that you know will be comfortable in the situation and make sure everything is going according to plan. 
3. What theme do I want to have at a wedding reception?
Appearances are essential when it comes to the organization of a wedding reception. Make sure to have an ongoing theme that will amaze your guests. A theme can determine what types of chairs you can use, the lighting of the banquet hall, or the kind of music that's being played throughout the night. Having a specific vision can drastically help wedding planners create new ideas. Plan out the theme so it sets the foundation for your wedding. 
4. What are my priorities?
When it comes to celebrating a special event, there have to be some top areas that you want to present. Some wedding receptions prioritize hiring a particular DJ to be in charge of the music. Other weddings need to have food from their culture for it to be a successful night. Create a list of the must-have amenities and services that you want during a wedding reception. Doing so will make sure that the most important areas are covered. 
5. What is my budget for the wedding reception?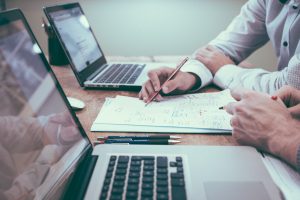 Finances and a budget is essential to take into consideration, especially when it comes to planning weddings. Make sure to take your time and sit down to calculate how much your wedding venue costs, the photographer, the DJ, the food, and the decorations. A vision to a wedding reception can be as grand as you want it, but make sure that it is within your desired budget range. 
6. Who do I invite?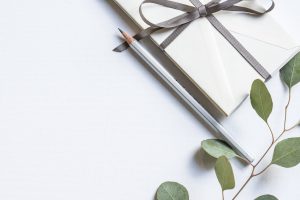 It's your wedding and the last thing you want is someone you don't like to be in attendance. Make sure you make a full list of people that are going to be at your wedding so there aren't any surprises or party crashers. You also want to make sure that you don't forget anyone that should be at the wedding. Please don't feel obligated to invite a total stranger because one of your parents has a good relationship with them. The more people you know at a wedding, the more comfortable and personal your special day will be. 
7. What services does my wedding venue offer?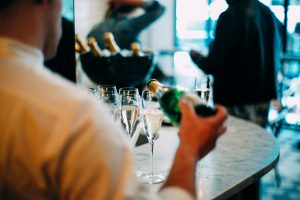 When looking for vendors, make sure you look into the offers for your wedding venue. Some venues have in-house catering or photographer vendor connections. Finding out the services can help you determine the specialty of the banquet hall and to see if it's the right fit for you.
8. How do I want the seating organized?
Pay attention to the seating and table arrangement during wedding receptions. You want to make sure all your guests have a great view of the bride and groom, as well as enough space to eat. No one wants to be squeezed in the corner where it's hard to reach. Talk to your wedding planner about specific accommodations when it comes to the seating arrangements. Having a close family member sat all the way in the back can cause some awkward conversations.
9. What type of food should I serve during the reception?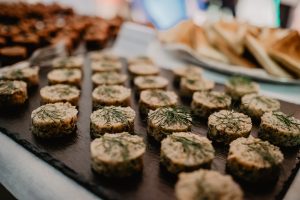 You can't have a great time on an empty stomach. Choosing the type of cuisine and food to offer your guests will make sure they are well-fed. Whether it's ordering from an outside vendor or in-house, make sure the food is delicious! Also, consider having vegan options so none of your guests get left out. 
Our banquet hall's custom catering and dining options give our clients the perfect custom cuisine service for their wedding reception. These catering styles can be family-style dining and buffet-style dining, which can include hors d' oeuvres.
10. How long should it last?
When it comes to planning a wedding reception, how long do you want the night to last? Although it may seem like a good idea to make it as long as possible, keep in mind that you would need to pay the vendors for the whole night. Ending the night at 2 am wouldn't make that much sense if the DJ leaves at 12 am. Some of your guests will most likely leave earlier, especially if they have plans the next day. 
11. What does my wedding reception script look like?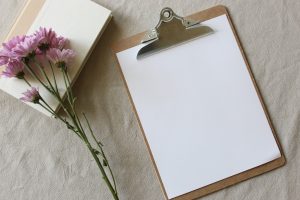 A script is an outline of how the reception is going to be like. Having a script will make sure everything is in place and organized the day of the wedding. The more specific the wedding reception script, the easier it is to follow. Don't have a plan that doesn't get into the specifics. Try including when people are going to do speeches, the time the food will come out, and the playlist. Creating a descriptive wedding timeline script can be very helpful.
12. Who gives the speeches?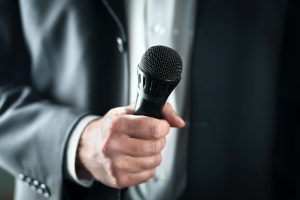 This can be one of the hardest decisions when planning out any wedding. Make sure that both families are represented when people are going up to speak. The maid of honor and best man should, of course, get some time to talk. When it comes to family members, make sure to kindly ask if they are first willing to do a speech in the first place. Find out the people you really have a close and personal relationship with that are eager to have the honor of giving an address at your wedding. 
Planning a Wedding Reception Conclusion
All your planning and brainstorming will be worth it once the wedding reception happens. Targeting and effectively answering these questions will make sure that you are prepared and organized on your special day. Having a clear game plan can get rid of the stress of putting on any event. Do the hard work now, so you can have no worries in the future.