The wedding cake is always the centerpiece of any wedding reception, and it's one of the biggest traditions of the day. It's also an area that allows the couple to be creative, as the wedding cake can be a true reflection of their personal taste and style.
It can be customized to "match" the wedding theme or colors, it can abide by their specific dietary preferences, or it can feature a topper or décor that represents something about them. With a wedding cake, anything goes—and that's the way it should be.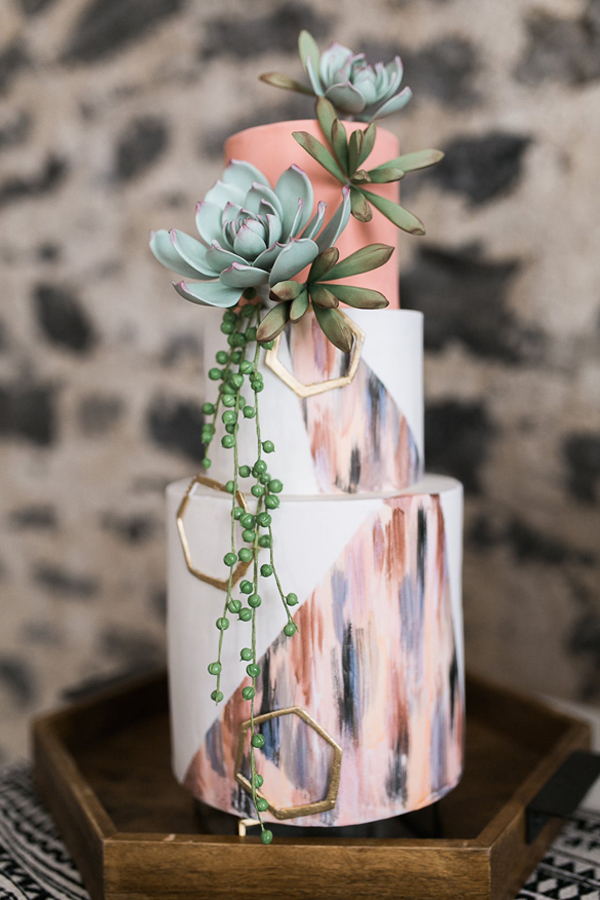 Image: todaysbride.ca / Ness Photography / Sweet Savour Cakery
No matter what type of wedding cake a couple chooses, they will definitely be working with a professional baker (unless someone they know is baking it). This professional will be responsible for designing, baking, decorating, and delivering the cake to the wedding venue on the day of the big event.
The cake designing/ordering process can sometimes throw couples for a loop, because it's often the first time that they have needed to work with a professional baker. In order to get the wedding cake that you've been envisioning, it will be helpful to know what to expect.
Here are five things to know during the very exciting wedding cake process.
Start Planning Early
How early? It's best to start as early as six months before the big day. This often comes as a shock to couples, but many bakeries get booked up quickly—especially during peak wedding season—so it's very smart to play it safe and order your cake well in advance. This goes double if your wedding cake will be especially complex.

Know Your Frosting
If you're not familiar with baking or cakes yourself, you may be surprised to learn that there are two separate types of cake frosting: fondant and buttercream.
Fondant is normally used for complicated designs, whereas buttercream is used for more traditional cakes. It's more difficult to design with buttercream frosting, but it's often tastier.
Why is this good to know? Because you may need to make the big decision of taste over design, or design over taste. If you want a very design-heavy cake, you're probably going to end up with fondant. It's just the more design-friendly type of icing. However, there are many gorgeous buttercream cake options available.
Be Open-Minded
We all love Pinterest—especially when planning a wedding. However, it can be a bit disappointing if you get your heart set on having something look exactly like a Pinterest pin (or other photo) that you love.
Not all florists can totally match a photo of a bouquet. Not all photographers are going to be able to get that perfect sunset wedding portrait just right. And not all wedding cake bakers have the ability to match a photo of a cake. Instead of setting your mind to getting an exact copy of a cake, look at that photo as a jumping off point for inspiration.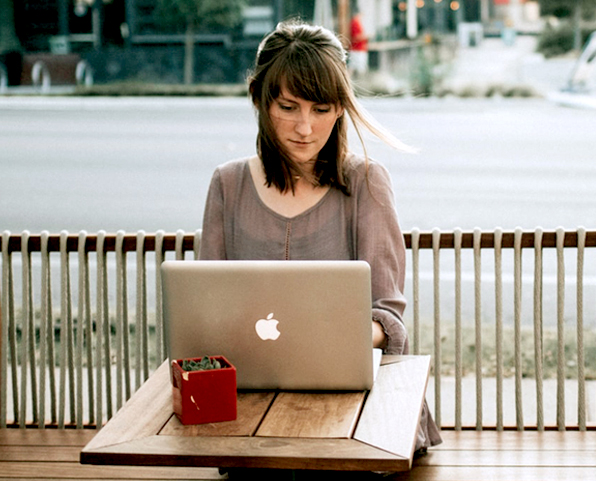 It's important to be open-minded when visiting your wedding cake baker in order to come up with something that both fits your budget and is original and unique to you as a couple—not a copy of someone else's. Besides, your wedding cake baker may simply not be able to achieve that eight-tier mirror glaze cake that some celebrity had.
It's fine to reference things, but go the one-of-a-kind route and design something new and special.
Logos Cost Extra
If there's a certain movie, show, book, character, or team that you and your partner are planning to spotlight on your wedding cake, it's very important to be aware that it's illegal for a baker to profit from the company's intellectual property. (You can learn more about this here.)
This means that if you want the baker to design something with a character or logo (or anything trademarked) on the frosting, you will need to get a written document from the copyright holder in order for them to be able to.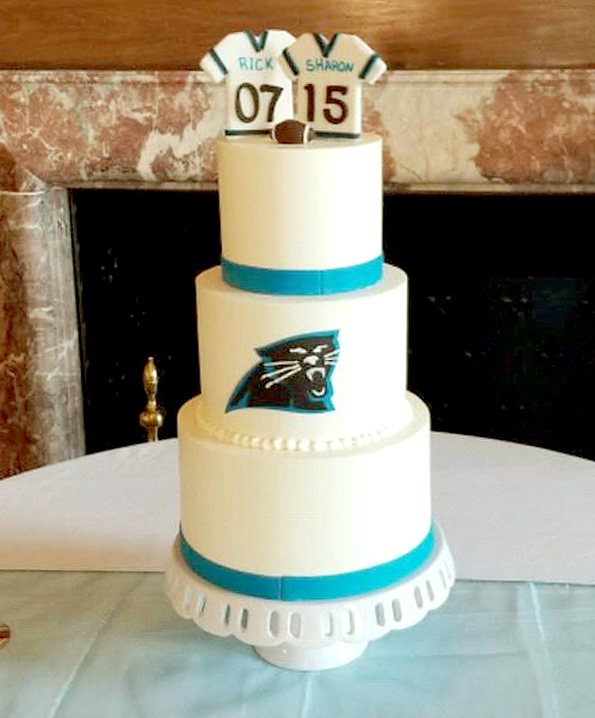 Image: francismarionhotel.com
Now, you may be thinking, "We can get away with it. No huge company is going to ever see my wedding cake!" This is where many people make their mistake.
If there will be photography at your wedding, you're at risk. Big companies do, in fact, have departments working to protect these trademarked images, and they do look for things like this—and they'll sue if they find it.
If you have your heart set on a wedding cake with something trademarked on the frosting, it's better to just take those extra steps and get legal permission from the copyright holder.
There Are Flavor Options
If vanilla floats your boat, that's fantastic. But if you'd rather have, say, red velvet, chocolate, lemon, or something else, you can. Go with what you and your partner love. Chances are, other people love that flavor too.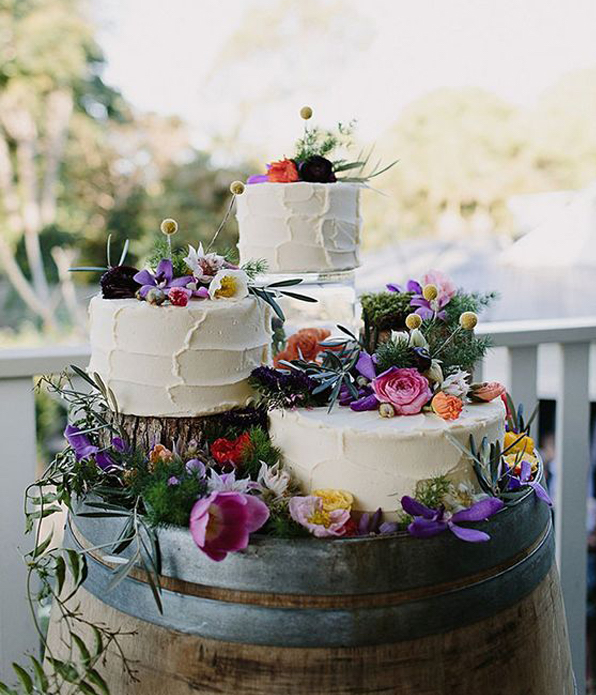 Image: storyboardwedding.com / heartandcolour.com
Many couples even choose to have separate cakes or layers with different flavor options. Or they have the same flavor, with one of the separate cakes being gluten-free. The point is: you can go outside the vanilla box. Discuss with your wedding cake baker what flavors are possible.
Hopefully knowing these things will help you on your wedding cake journey. Have fun and good luck getting the wedding cake of your dreams!