Wedding planning can be many things. It can be fun, stressful, overwhelming, romantic…but it can also sometimes be embarrassing. Yes, some aspects of wedding planning can make you hesitant to speak up and ask those embarrassing bridal questions that you really need an answer to. At Olympia Banquet Hall, this is a common pain point for many of our brides.
As wedding planning professionals, we can help you. Take a look at our article below on the following sensitive subjects, and hopefully this information will help you out!
How Can I Tell My Friend They Aren't A Bridesmaid?
Okay, 30 bridesmaids is too much. In fact, anything over 10 is excessive, really. It would be nice if every one of our friends could be a bridesmaid, but when you consider that there's a whole package to being a bridesmaid—not just a dress—it's best to keep it on the shorter side. Although some peoples' feelings may be hurt, it's simply unrealistic to ask all the girls you love to be part of wedding party.
So how do you handle those delicate conversations? Whether you bring it up or they do, the first thing to do is to be sensitive. Reassure them that you love them very much, but you simply can't have everyone, even great friends, be a bridesmaid.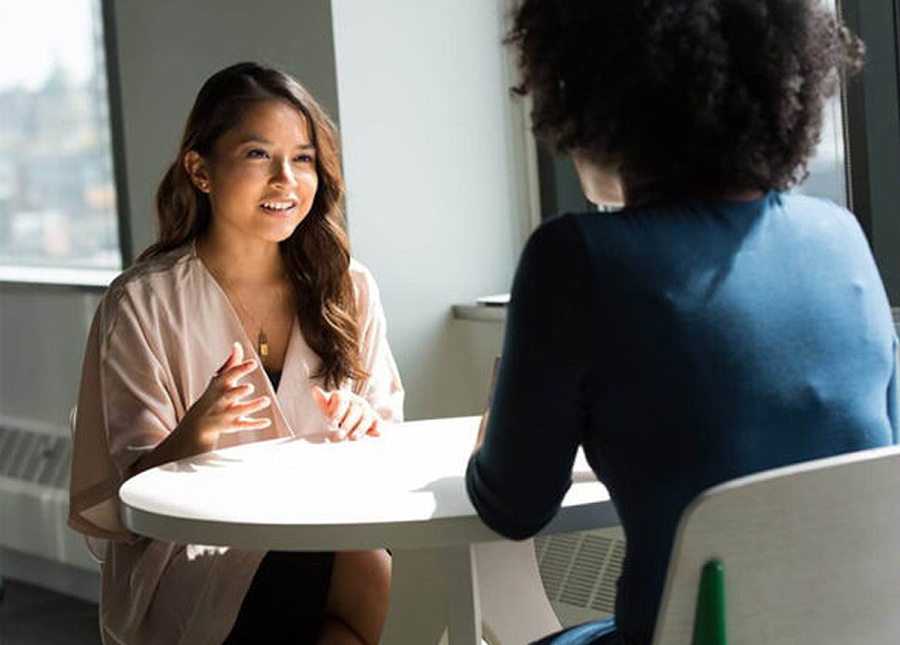 Image Source: employerschoicescreening.com
If you're worried that someone will be particularly hurt, but you still aren't going to have them be a bridesmaid, consider having them be an honorary bridesmaid instead. An honorary bridesmaid doesn't get a bridesmaid dress, but she does get a corsage made with the same flowers as the bridesmaid's bouquets. (You'll need to request this from your florist.) She doesn't walk down the aisle with the wedding party, but she does get an honored seat at the front. Honorary bridesmaids can also do things like ceremony readings or a special toast. It's up to you if to invite her to the bachelorette party and rehearsal dinner. Sometimes making a friend or family member an honorary bridesmaid is the perfect way to smooth over stung feelings.
How Do We Kiss Appropriately At The Ceremony?
Remember the scene in The Wedding Singer when Drew Barrymore and Christine Taylor are discussing the "right" way to kiss at the end of the wedding ceremony? Well, it's a valid question. How do you kiss your brand-new spouse in front of your entire family?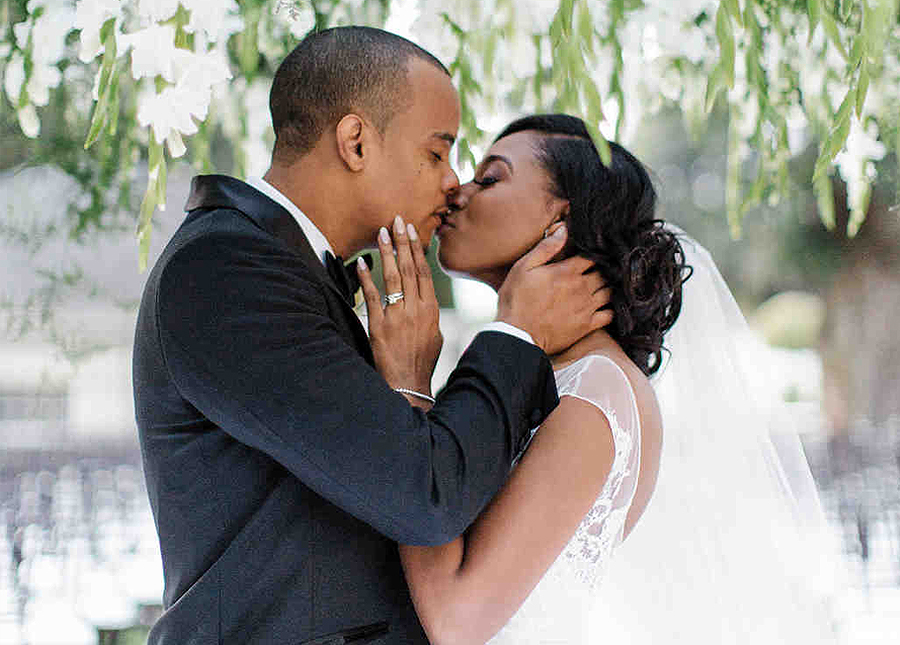 Image Source: renschemari.com
Here's the thing: it will be your very first kiss as a married couple, so it should be special. This doesn't mean sloppy special—it means romantic. It's really up to the two of you, but you can keep it classy while also keeping it memorable. And hey, if you can't figure out how to do it perfectly…watch that scene in The Wedding Singer!
Is My Wedding Dress Going To Have Sweat Stains?
Whether you're getting married outdoors in the middle of August or you're planning on working up a sweat on the dance floor, you may be concerned about staining that dress you put so much energy into finding (and buying!).
There are a few options, depending on how much of a problem this is for you, but one thing to note is the importance of having your dress cleaned immediately after your wedding. If you're rushing off to your honeymoon, ask a friend or family member to do it for you. Don't leave your dress lying around for weeks or the stains will just set in more and more. Be sure to emphasize to the cleaner that you're concerned about the armpits of the dress.
Now—if you do ask people about this, you might hear, "Just get a really good antiperspirant, and you won't sweat." The problem with this is that many experts believe that the aluminum within antiperspirant causes yellow stains, not actual sweat. So antiperspirant may be the worst idea.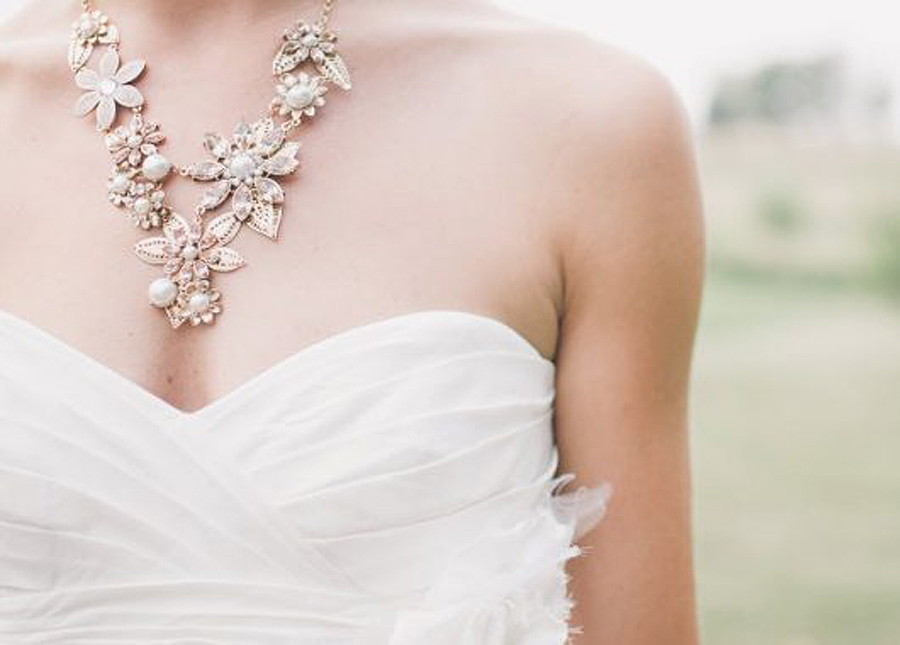 Image Source: presscleaners.com
Some brides choose to invest in Botox treatments, if they can afford them, to stop sweating altogether. This is a more extreme option, but if you're really worried about it, this choice might be right for you.
If your dress has sleeves, sweat pads or dress shields have been around for a long time, with a good track record.
Another thing you can do is to just be mindful on your wedding day. If you're feeling sweaty, dab at your armpits and apply a little baby powder, then make sure it's not visible. You don't want "powder arms" in your photos.
The majority of scientists believe that actual sweat doesn't stain, it's the chemicals that we mix with our sweat. If you're of this opinion, perhaps the best idea of all is to forgo deodorant and antiperspirant altogether and just use a touch of body spray instead to curb any body odor.
My Parents Don't Have A Lot Of Money. Do They Have To Pay For The Wedding?
It's true that in the past, the bride's family was expected to pay for the wedding. People may say it's tradition, but it's also wildly assumptive to think that the bride's family will be able to pull off a wedding that costs anywhere from $5,000 to $30,000.
More and more couples these days are paying for the wedding themselves, or both parents help pay for it, or a combination of all three parties.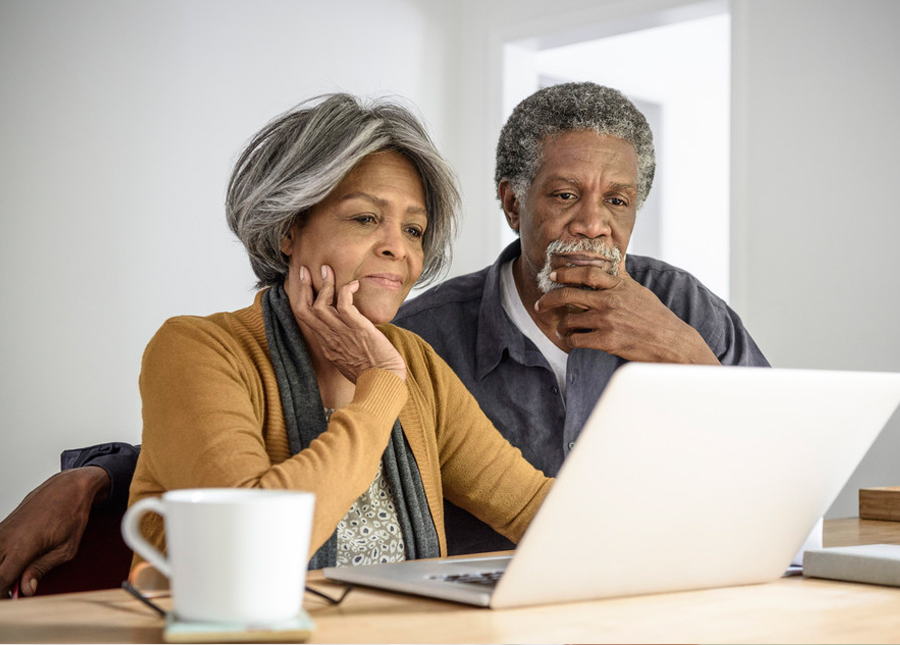 Image Source: news.psu.edu
This is less an embarrassing bridal question and more of an awkward one, but it doesn't have to be. Just be honest with each other about finances, and understand that you may have to have a very low-key wedding if no one has much money.
Is My Fake Tan Going To Rub Off On My Dress?
Yes, if you're not careful. To be honest, if you can, skip the fake tan altogether. Combined with a white dress, you're kind of asking for it. But if you must, do this:
Apply your tan three days before your wedding, and then on the actual day, dust talcum powder over the areas where the dress is very fitted so that when you sweat, it won't remove the tan.
Can We Have A Joint Shower?
When it comes to a male groom and a female bride, the bridal shower is a time-honored tradition that many brides-to-be look forward to—and that's fantastic! Beautiful bridal showers can be some of the best parts of the wedding process.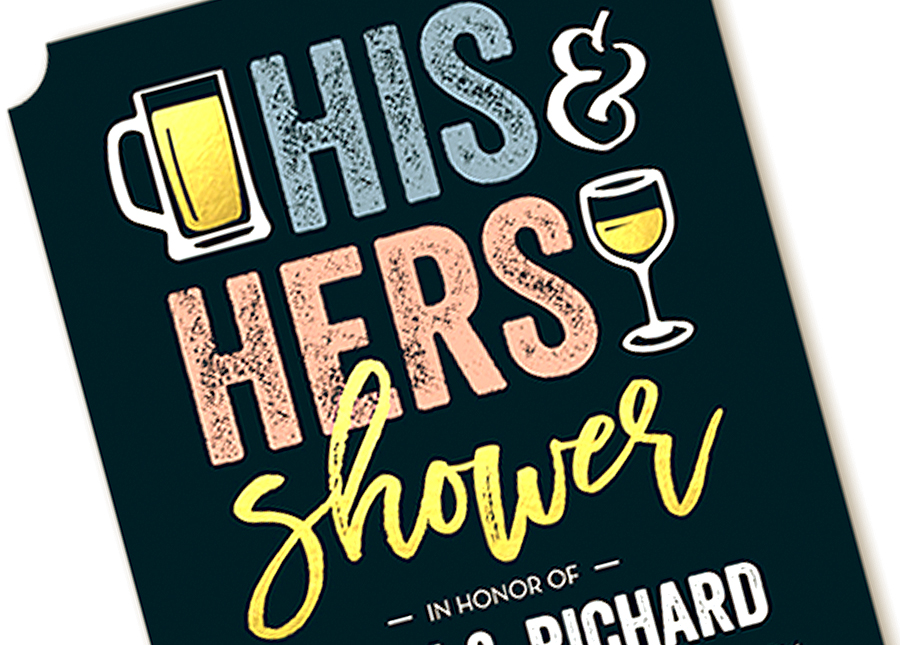 Image Source: shutterfly.com
However, there are also many brides who simply feel more comfortable when their partner is around. After all, the wedding is about both of you, so if you want a "wedding shower" instead of a bridal shower, go for it.
How Will I Use The Bathroom While Wearing My Dress?
Did Cinderella and Belle have this problem?
Face it: you are definitely going to have to visit the ladies' room on your wedding day, when you are wearing your dress. Depending on the style, this may not be a problem—but if you're reading this, you're most likely a bit concerned about it.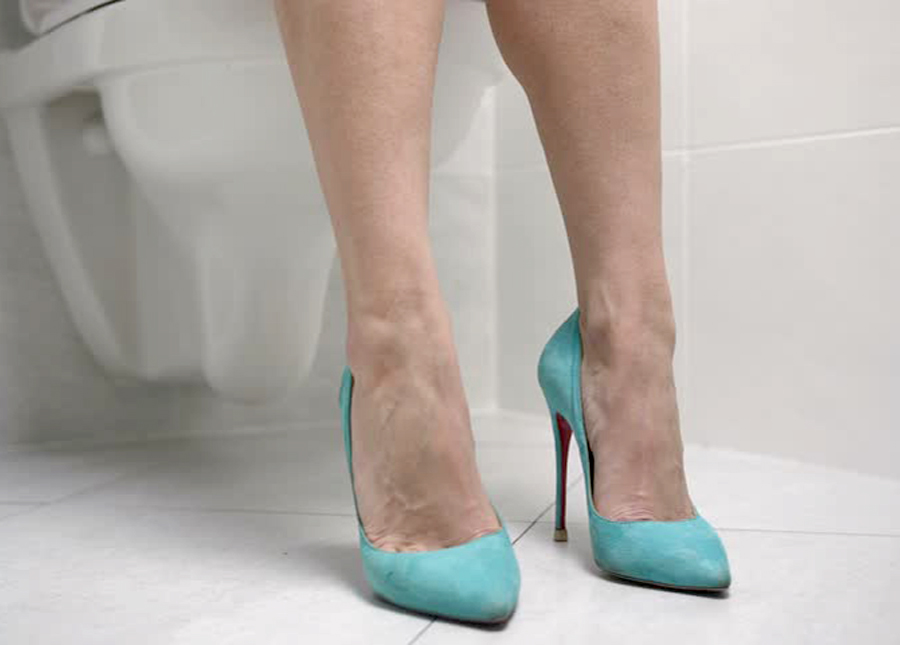 Image Source: shutterstock.com
This may be the number one most embarrassing bridal question, but not to worry. The number one option is to recruit your bridesmaids for help. To keep your dress safe, you may need two of them to hold it for you. However, if you're shy and this isn't an option for you, the main tip that you'll probably hear is to sit backwards on the toilet. It may feel strange, but your dress will thank you.
I Don't Want The Photographer Seeing Me Half-Dressed, Without Makeup. What Do I Do?
Whether it's a because your photographer is male or you're simply worried about whoever it is taking photos of you in a not-quite-ready state, the key is communication.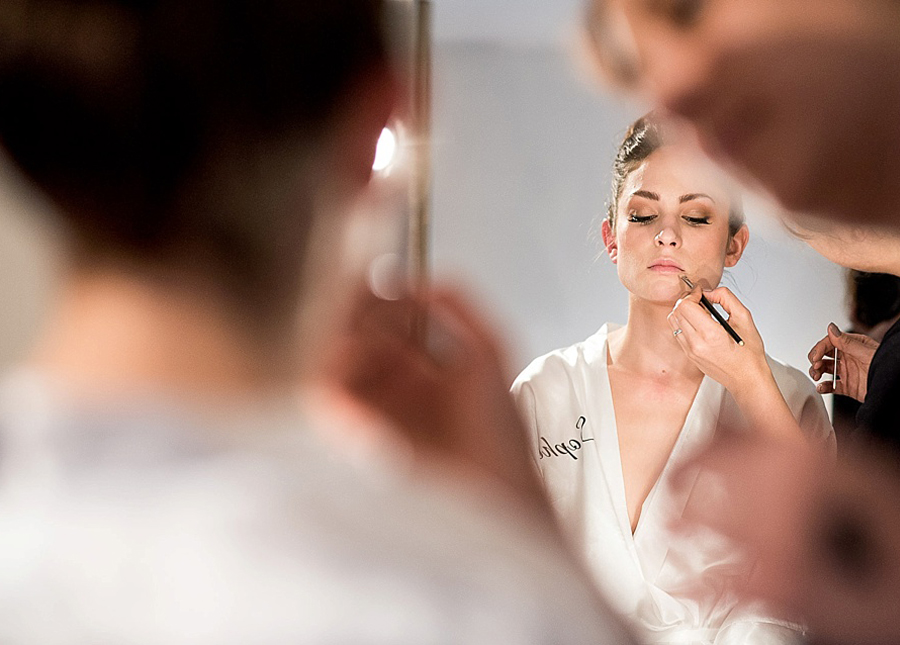 Image Source: beauty.fzl99.com
Almost every bride wants those fun, sweet "getting ready" photos, but when should a photographer begin shooting? If this is something you're worried about, simply have a discussion with him or her. It may feel like an embarrassing bridal question to ask them, but explain at what point they are allowed to start taking pictures, and if you (or your bridesmaids) don't want their photo taken without makeup, point this out to the photographer. If they're a professional, they should know how to handle the situation.

There you have it: several of the most embarrassing bridal questions, and what to do about them! Hopefully this article will help you if you're planning your own wedding—which, if you are and you're looking for the perfect Los Angeles wedding venue, check out our space at Olympia! We love hosting everything from bridal showers (or "wedding showers") to full-on luxurious wedding receptions. Contact us if you have any questions, or if you're interested in touring our venue.