As soon as you know you'll be planning an event—whether it's a party, a corporate event, or a wedding—one of the very first things that you should do if you're going to have live music is to select the band and lock them in for the date. Party bands often requires booking very far in advance.
But how do you choose the right party band? We've all seen bad bands, and anyone knows that this can make or break an event. Fortunately, there are plenty of fantastic options available that will impress your guests and keep them dancing the whole time.
Here are some tips on finding and booking the right party band for your event!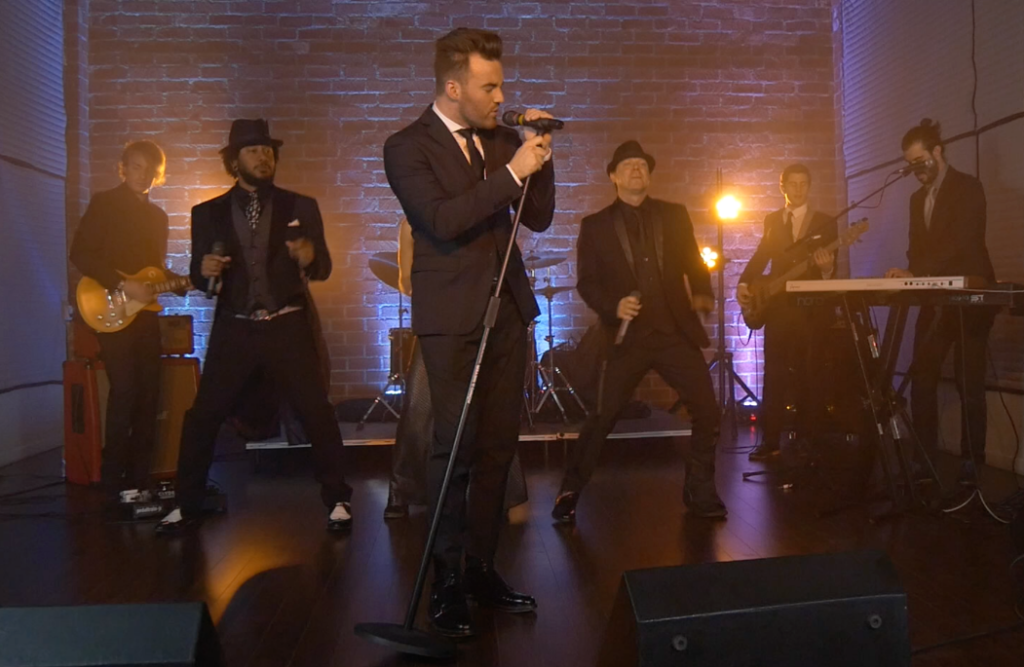 Image Source: LA Allstars
Consider What Kind Of Event You're Planning
The type of event you're hosting will determine the type of band to hire. A band for a 50th wedding anniversary is going to be very different than a band for a Sweet 16 party.
Generally, the best types of party bands for different events are as follows:
Corporate Parties – High-end commercial cover bands work best for corporate events such as galas and award ceremonies, since covering popular songs will entertain the majority of your audience. The idea for a cover band is to create fun in the room. However, corporate events that do not have a festive goal will be different.
Corporate Events – If you're planning a corporate event that is more serious, such as a conference or company luncheon, but you still want live music, consider a jazz trio or a string soloist—something chill and great for atmosphere, but not too distracting.
Teen Birthdays – For parties such as Sweet 16s, mitzvahs, and quinceañeras, ask the birthday boy or girl what they want. If they don't have a preference, you can't go wrong with teenagers and an event band that will cover the newest radio hits. They should keep it energetic with songs all the teens will know.
Wedding Anniversaries – The party band you select for a wedding anniversary will vary based on the couple's tastes and ages, but it's very hard to go wrong with a band that covers Motown/1960s, classic love songs, or music from the couple's youth.
Wedding Receptions – Like corporate events, wedding receptions typically call for a high-end commercial cover band to keep the dance floor hot. However, each couple will be different, and some will be extremely specific about the type of party band they want. This type of event will be much more nuanced.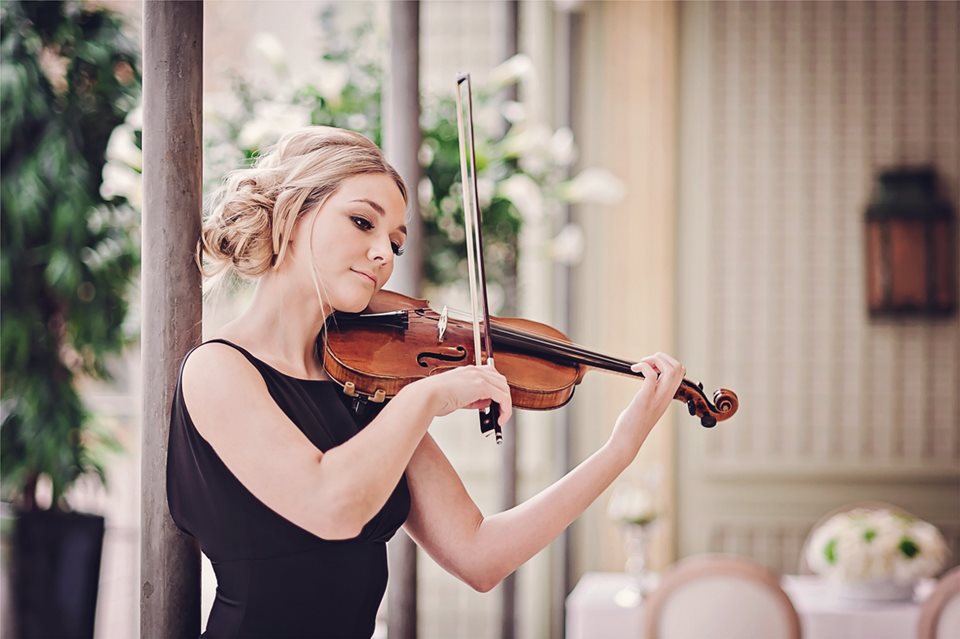 Image Source: StarNow
You may also want to consider booking multiple acts, such as a string quartet to open the event and a big, energetic cover band to finish out the evening with dancing.
Know The Audience
The section above provides an overall idea of what type of party bands work best with certain events, however, you have to also think about your specific guests.
For example, a corporate event can be for a company with middle-aged employees just as easily as it can be for a startup with a staff who are all in their 20s. A bridal shower can be planned for a rowdier group of ladies who want an 80s cover band, or it can be a more upscale bridal shower that would work better with a solo harpist.
Anyone who's planning an event has to consider the audience's age range, the vibe of the event, and the general taste of the guests. Understanding what's going to engage them and make it fun is incredibly important.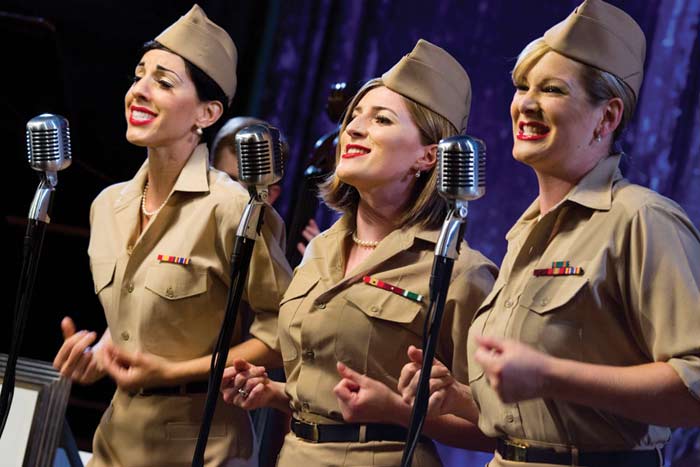 Image Source: BizBash
Consider Incorporating The Party Theme
If your event has a certain theme, it may be fun to choose a party band that reflects it. For example, if you're planning a Hollywood theme, perhaps the band could cover famous songs from movies. Or for a 1950s theme, they could only perform songs from that decade. Perhaps a French singer for a Paris-themed party—and so on. There are many bands out there who specialize in a certain style, so you should have plenty of options!
Ask The Right Questions
It's important that, when meeting with potential event bands, you ask the right questions. You may even want to make a list of them so you don't leave anything out. Some important things to ask include:
Can I see playlist examples?
Can I make my own playlist, or give you suggestions?
How many singers and instruments are available?
Will someone in the band act as the MC?
What will you need for me to provide?
What type of wardrobe do you wear to perform?
Do you provide music for cocktail hour as well?
How many breaks will you need to take?
Do you provide pre-recorded music to play during breaks?
How long will you perform, and how much are overtime fees?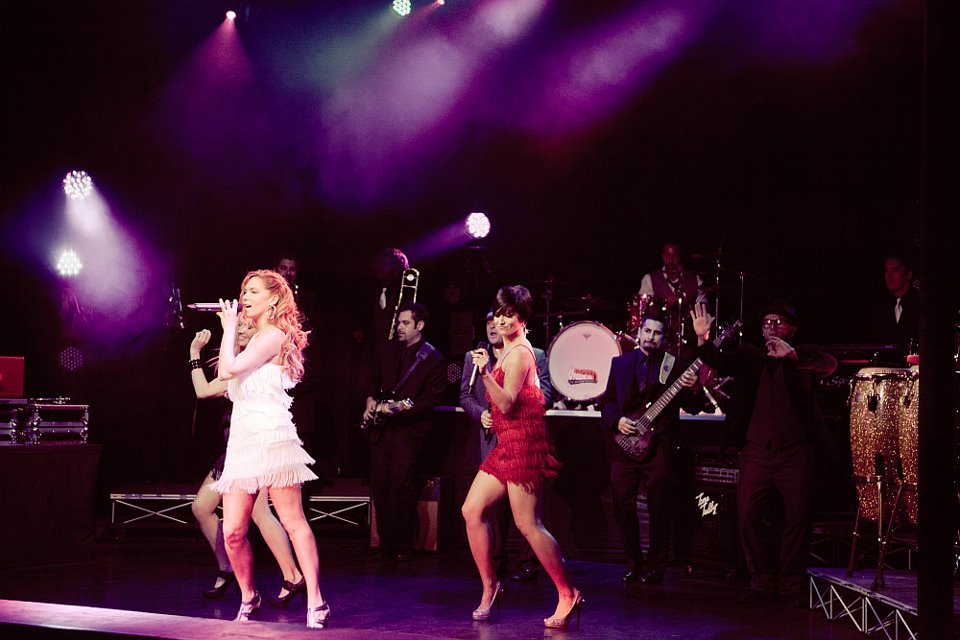 Image Source: Undercover Live
Do Your Homework
Before booking a party band, it's of the utmost importance to do your research on them. Even if you love them, this is very important. Doing your homework includes reviewing any online videos they have (check YouTube and Facebook if they don't have any on their website); read reviews of recent events they played; check out their playlists, biographies, and any other information that's offered. The more knowledge you have on them, the better informed you'll be to know if you should hire them.
Get A Contract
As with any vendor for an event, it's extremely important to draw up a contract. The band you're considering should definitely offer a contract, and if they don't, move on to the next option. The contract should include agreements about dates, times, addresses, late or overtime fees, if the band will be fed, how and when they expect to be paid, what songs will be played, how many band members will be showing up, what happens if they cannot make it, and so on. Having a contract will give you peace of mind that if something goes wrong, you'll be covered.
Choosing a party band for your event should be exciting and fun, so be sure to enjoy the process. Hopefully our list of tips will help you out. And if you're looking for the perfect Los Angeles event venue, consider us at Olympia! Contact us for more information at any time.