Image: theinternetsmoh.com

Wedding planning is a monumental task, which is why many people choose to hire a professional wedding planner.  And while a wedding planner can definitely help, they can also be a huge drain on you wedding budget.
Luckily, you don't necessarily need a professional wedding planner in order to have a great wedding. With a positive, hard-working approach, you can accomplish everything a professional wedding planner would provide. And to help you out, the team here at Olympia Banquet Hall has collected some tips and advice for you on how to plan a wedding without a wedding planner.
Get A Spectacular Wedding Organizer
The very first thing you'll need to do as someone who is planning their own wedding is to get an amazing wedding planner binder. Someone may have even already given you one when you got engaged—but if they didn't, you'll certainly need one.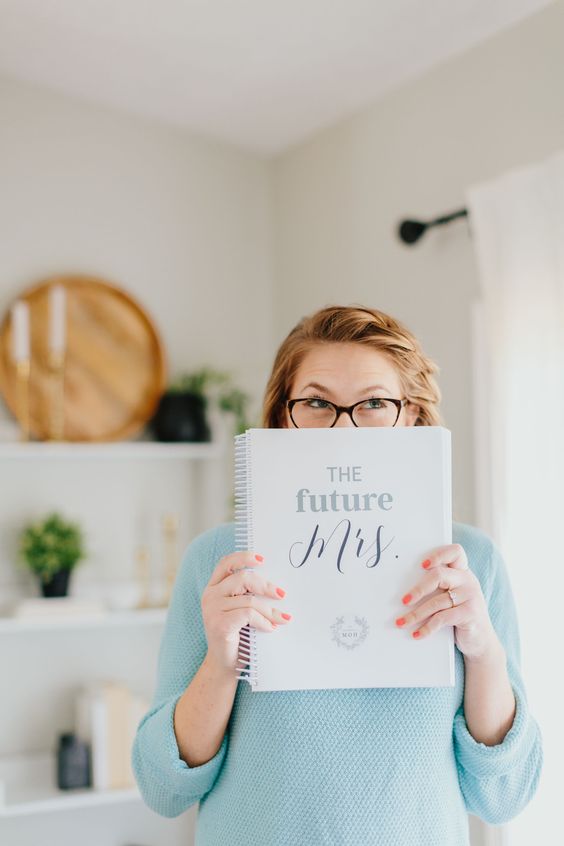 Image: theinternetsmoh.com
A good wedding planner binder will include worksheets, to-do lists, an area for contacts, checklists, calendars, tips, wedding etiquette, and FAQs. It will also help you stay in communication with all your vendors. Your wedding planner book should include pockets and/or folders for business cards, tearaway sheets, and notes of all kinds. You'll need plenty of space in order to make room for every last detail of your wedding. We recommend this one from the Knot or this one from the Internet's Maid of Honor.
Get ready—your wedding organizer book is about to become your new best friend.
Download The Best Wedding Planning Apps
Even with a great wedding planner binder, it's a good idea to download some helpful wedding planning apps to keep you on track. These are especially great for visual or audio reminders, which is something that a physical wedding planner book can't do.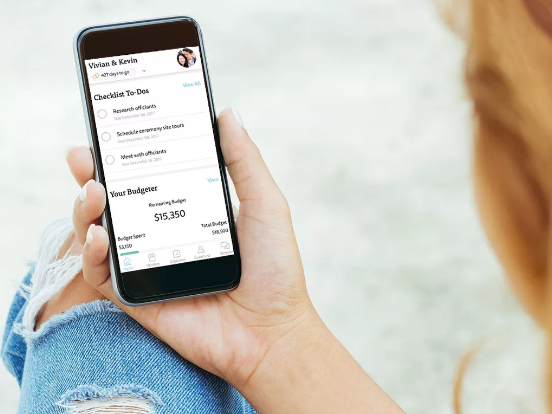 Image: theknot.com
Wedding planning apps can help you stay within your budget, manage your guest list, keep you on your timeline, suggest vendors, set up your registry, and loads more. We love the classic Knot app, as well as the Zola app.
Determine Your Budget
The next most important thing you'll need to do is to set your wedding budget. It's extremely important that you tackle this before you dive into the wedding planning process. If you begin planning before your budget is set, you're setting yourself up for heartbreak because you might fall in love with a dress, photographer, cake, or wedding venue—only to realize you can't afford it.
How exactly do you determine your wedding budget? Well, your fancy wedding organizer book and wedding planning apps should be able to help, but here are the basics: Determine who can chip in (you, your partner, your families, etc.), and once that is established, do some number-crunching. You'll need to determine how much you can reasonably save and set aside, without it impacting your financial needs.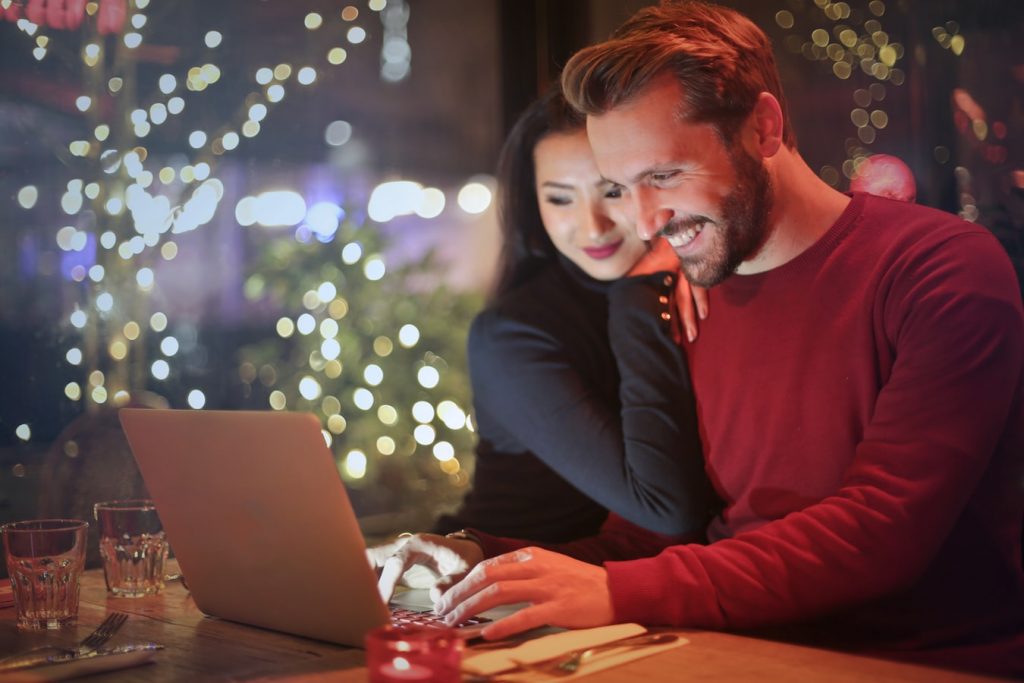 Be sure to allot a certain amount for each expense. If the food is way more important to you than, say, the flowers, then put more of your budget into the "catering" column. This will be entirely up to you and your partner, but setting priorities when making a wedding budget is crucial. And don't forget to research hidden wedding costs!
Choose Your Venue
Once you know how much you can spend on your wedding venue, start looking immediately. Why? Not only will you typically need to book very far in advance (venue calendars fill up fast), but knowing what your venue will be is necessary to do the rest of your wedding planning.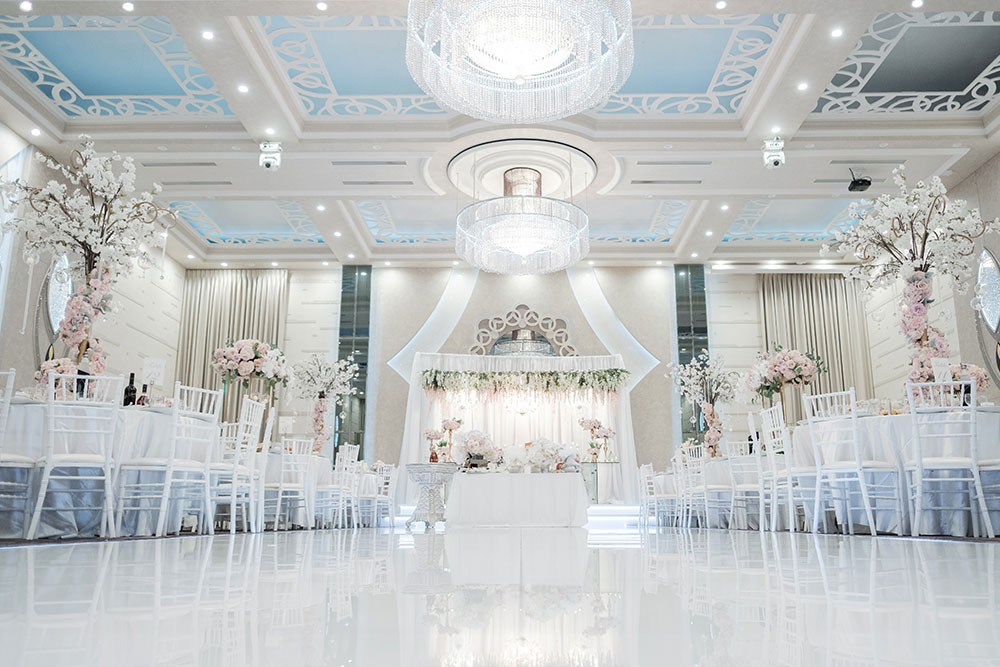 Your wedding venue will determine almost everything in your budget: the décor, the guest count, the catering (some venues only allow you to use their in-house team), etc. Even your wedding theme and/or colors will most likely be determined by the wedding venue you choose.
Draft A Few Guest Lists
The number of guests you invite to your wedding will have a big impact on the cost, how much food you'll need, how many wedding favors, and much more. Because of this, you'll need to be careful about who you invite. Obviously you won't be able to invite every friend you've ever made.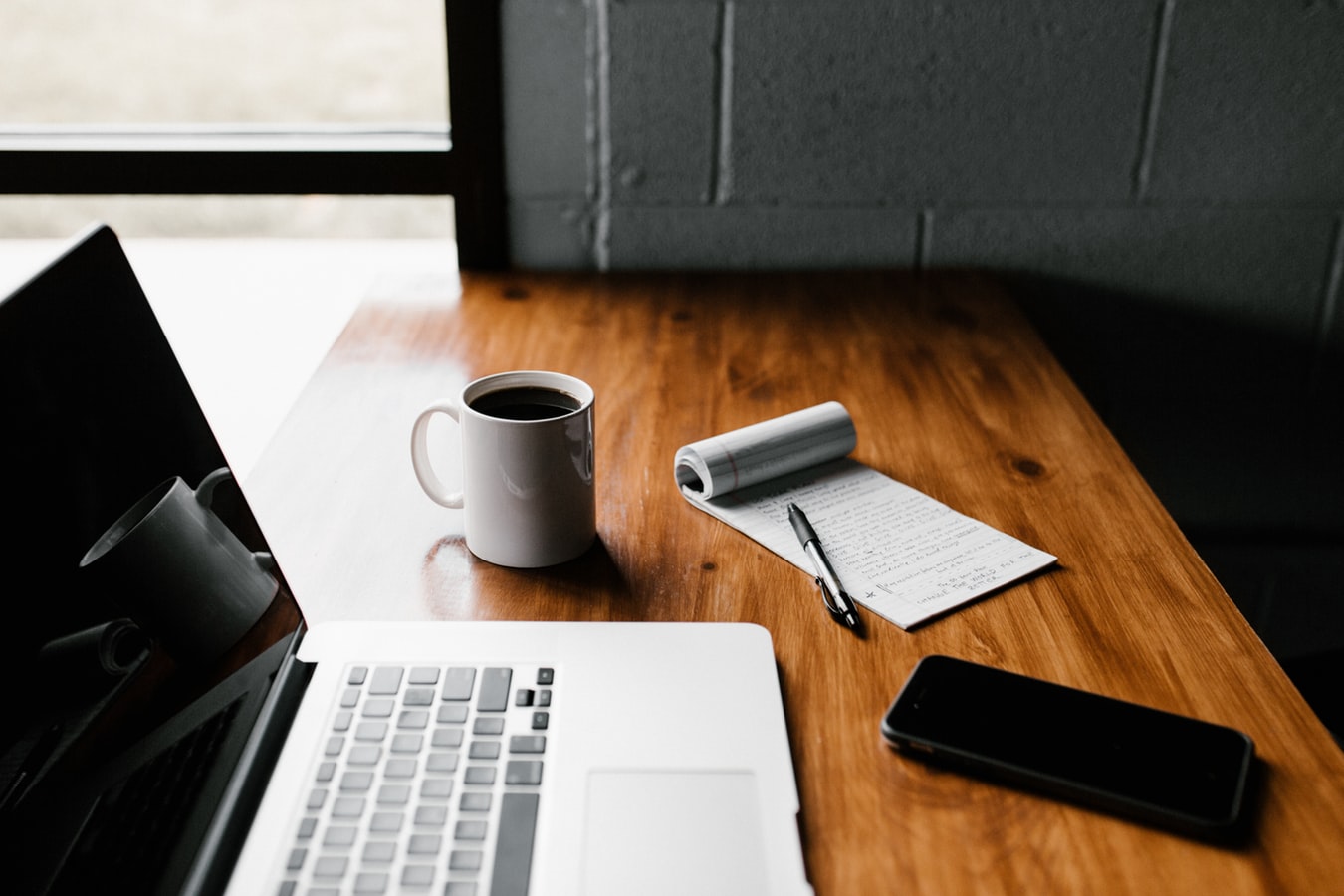 When making your guest list, it's a good idea to make one, then another, then another, then another…until you've reached a reasonable count that makes sense for your set budget. Some cuts will be very hard to make, but every couple goes through this when planning their wedding.
Research Different Wedding Vendors
A professional wedding planner will have connections with wedding vendors across your area, and will be able to find the perfect vendors to meet your needs. However, if you're planning your wedding yourself, you'll need to do some extra research to find the right florist, photographer, makeup artist, band, etc.
Don't just decide to go with the first caterer or wedding decorator you find, even if it seems like they would do an amazing job. You'll want to have a variety of options at your disposal, and gaining a better understanding of the market will help you negotiate a great deal with whoever you choose to do business with.
Google everyone your area has to offer; thoroughly look through their Yelp reviews; get suggestions from friends, and ask your wedding venue for recommendations until you find wedding vendors you are truly thrilled with.
Be Careful When Hiring Friends And Family
When planning your own wedding, you might be tempted enlist the help of friends and family. Whether you need some extra help organizing your big day or you're hiring them as one of your wedding vendors, friends and family can be a big help. But be careful, because they can also be a burden.
The casual, loving relationship you have with those closest to you can actually hinder your working relationship—especially leading up to your wedding. You'll need people who will stay on task, be responsible, and tackle anything you throw their way. But too many times, we've seen couples whose friends or family thought they could slack off because of the close relationship, and the day suffered for it.
If you do decide to work with a friend or family member, be 100% sure that they will do a good job, with a good attitude.
Watch this video to get even more wedding planning tips:
Planning your own wedding can be difficult, but with a thoughtful, measured approach and the right tools, you'll be able to organize a successful, life-changing, memorable event. And if you're looking for your perfect Los Angeles wedding venue, consider Olympia. Our banquet hall offers exceptional accommodations, a gorgeous atmosphere, and above-and-beyond service. For more information on booking and availability, contact Olympia!